Arthroscopic Osteocapsular Arthroplasty
Who needs an osteocapsular arthroplasty?
This is a treatment for osteoarthritis (OA) of the glenohumeral joint. Symptoms of OA include joint space narrowing, stiffness, and osteophyte formation.
A total shoulder replacement is often the treatment of choice for severe OA. However, for the younger, more active patients a total shoulder replacement (TSR) might not be the best option. Alternatively, an arthroscopic procedure does not have any activity limitations post-op like a TSR.
What is osteocapsular arthroplasty?
This joint-preserving arthroscopic treatment is also termed Comprehensive Arthroscopic Management (CAM). The procedure is a comprehensive surgical treatment to address the multitude of factors that often cause pain in OA patients.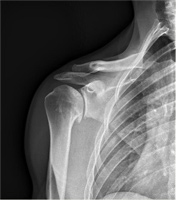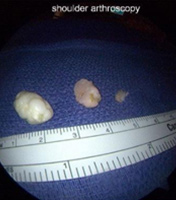 The CAM procedure is unique in providing 7 individual treatments all in one surgery to significantly improve shoulder function, reduce pain, and result in high patient satisfaction scores.
Procedures included:
chondroplasty synovectomy
loose body removal
subacromial decompression
extensive capsular release
humeral osteoplasty and recontouring of the humeral head
axillary nerve neurolysis if scarring is present
biceps tenodesis